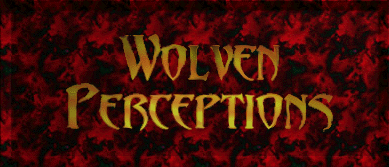 ---
This linkgallery contains links associated with or related to Wolven Perceptions.
---

Furry Resources
---
HOME - GALLERY - HISTORY - PRICES - LINKS
---
Maintained by radissima@geocities.com


---
This page is for use as a student project for USF and is not intended for commercial use. All images found on this page are the sole property of Radissima. Any unauthorized use of these images is strictly forbidden by law. Besides, stealing is bad Karma...